Give Your Lips That Pop of Color You Have Always Wanted
Our Permanent Makeup Artist, Shanna Angel, performs the most highly anticipated form of tattoo artistry that mimics hair strokes, natural hair color, texture, and growth pattern. Shanna is a fully licensed tattoo artist for the state of Florida and is triple certified in Microblading, Combo Brows, and Lip Blush. Shanna has a variety of colors to choose from that will best compliment your face for that perfect pop of color. Contact Winter Park Laser & Anti-Aging Center today to schedule your permanent makeup treatment with our tattoo artist, and we'll get started on crafting your personal masterpiece!

Add Shape & Dimension

Natural-Looking Color & Lines

Long-Lasting (Up to a Year)

Low-Maintenance Aftercare
Lip Blush is a form of permanent makeup to give your lips that pop of color you have always wanted. It is also a form of tattooing that uses natural-like pigment colors to give your lips a color enhancement. Lip Blush can last up to a year! Clients who have had lip fillers or plan to are also candidates for the Lip Blushing procedure. Adding volume to the lips with fillers and lip blush is the perfect combination!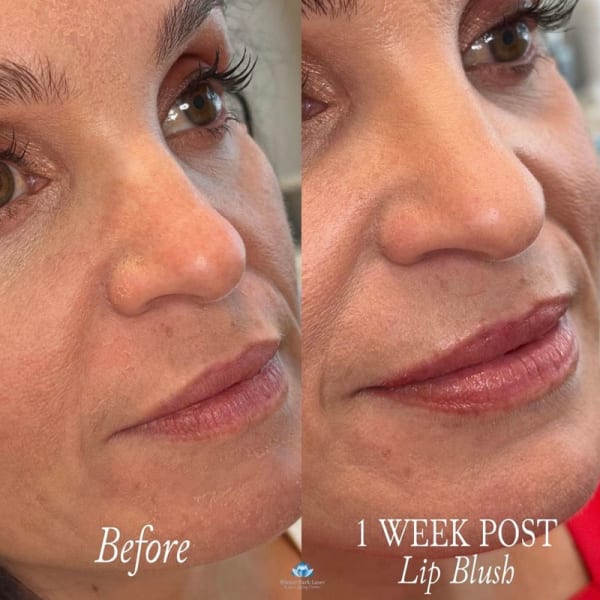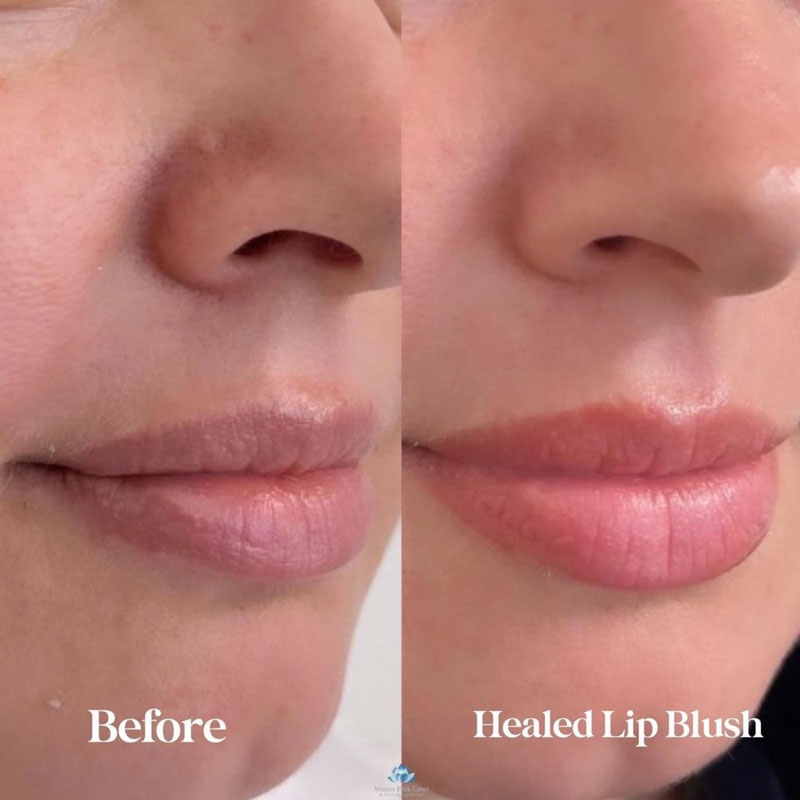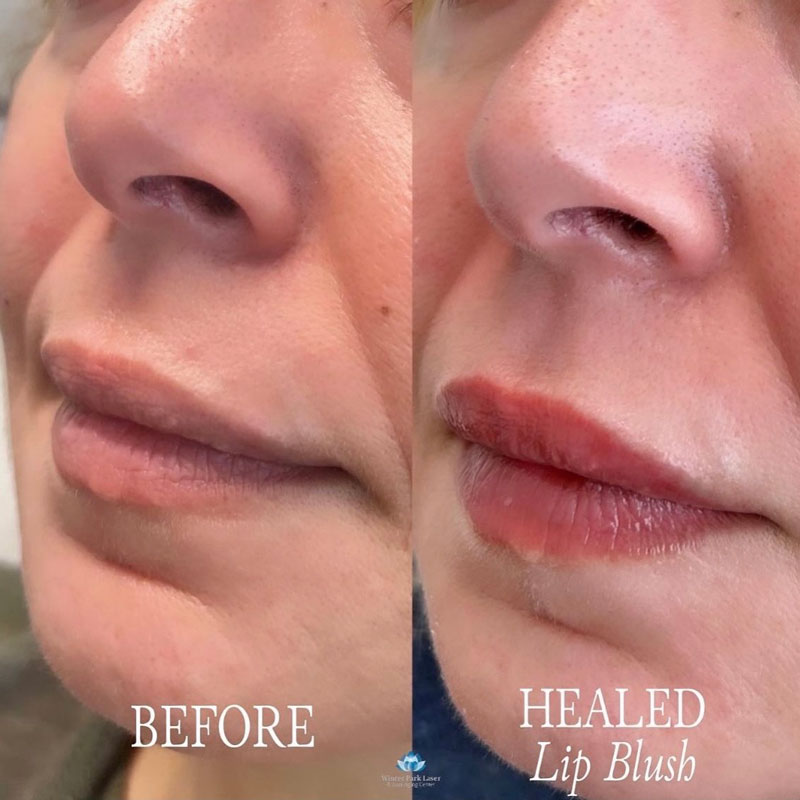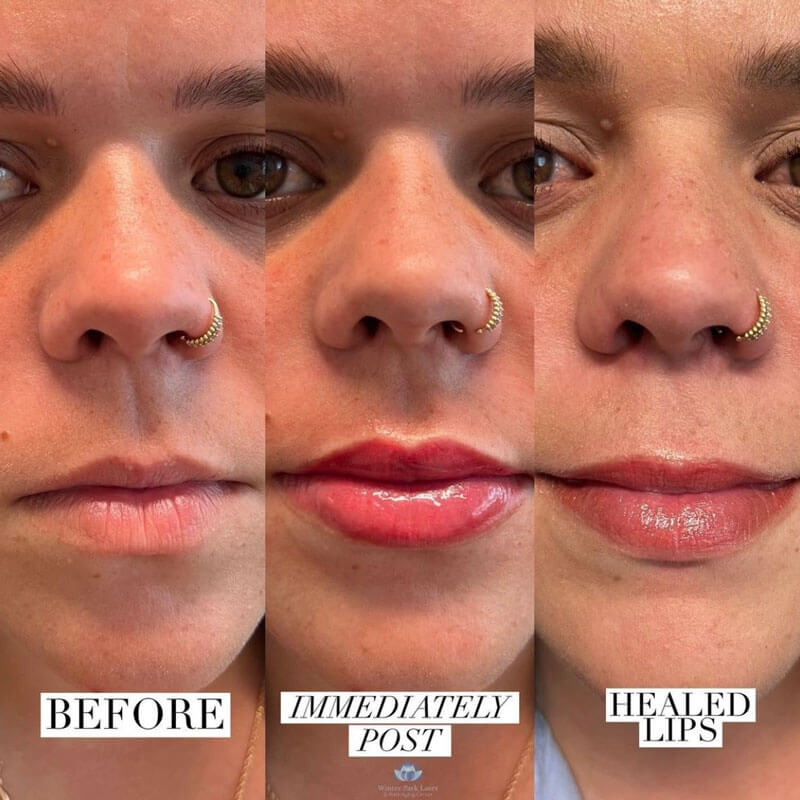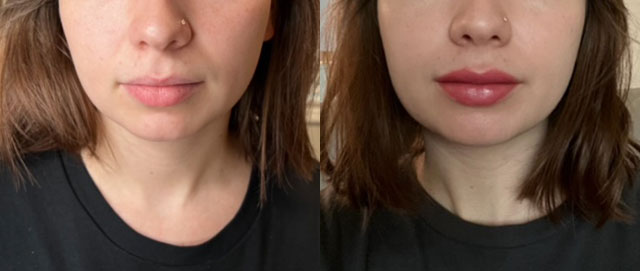 Before & Afters by Permanent Makeup Artist Shanna Angel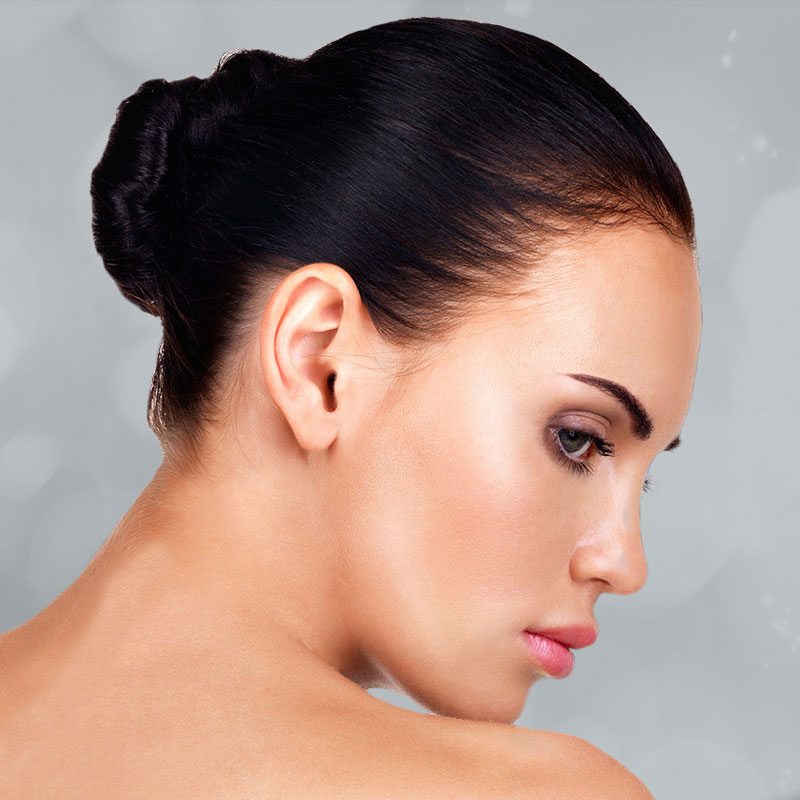 Pre-Care Instructions 1 Week Prior to Appointment
Keep your lips hydrated. Drink plenty of water. Dry, chapped, or cracked lips will not be able to have treatment. Use a gentle lip scrub or a mix of coconut oil with sugar over lips to keep lips rejuvenated for treatment day.
DO: Anti-Viral Medication
If prone to cold sores/herpes, DO take anti-viral medication.
Do NOT drink alcohol 24 hours before your appointment.
Do NOT drink coffee or anything with caffeine 24 hours before your appointment.
Do NOT take Aspirin, Niacin, Vitamin E and/or Ibuprofen, omega-3 (fish oil), unless medically necessary, 48-72 hours prior to the procedure. Tylenol or acetaminophen is okay.
The following treatments should be avoided within the indicated time from the procedure:
Retinols/Retin-A or other anti-aging creams around lips (4 weeks before your appointment)
Botox, Lip Fillers, Chemical Peels, and Laser Treatments (wait at least 2 weeks before and after your lip blush treatment)
Lip Blush Aftercare Instructions
Immediately following the procedure, lips will feel dry, chapped, tight, and tender to the touch. They may appear swollen and bright in color. No kissing for 24 hours. Apply your aftercare ointment as needed.
Gently cleanse lips with damp cotton pads and pat them dry with a clean tissue (up to 7 days). Apply ointment on lips several times a day. Keep lips moist at all times. Avoid oily, spicy, and heavily seasoned food. Drink with a straw. After every meal gently rinse and clean lips with water and pat dry, then re-apply ointment.
Between these days lips will begin and end the process of peeling. Color will lighten by 50%-70%. Do not pick or rub your lips and let the peeling happen naturally. Continue keeping your lips moist!
Your lips are done peeling and the color is light. You may return to your normal routines. Lips will continue to heal for up to 6 weeks. Every week more color will surface. It is important to continue keeping lips moist to get the best color at the end of the healing phase.
Your lips are healed! You can add lip gloss at this point and come back for your lip blush touch-up appointment.
The following must be avoided 7 days post your lip blush procedure:
Kissing (up to 24 hours)
Makeup applied close to your lips
Exercise or other activities that would make you sweat
Steamy hot showers or baths
Splashing water on your face
Touching food and fluids with lip tissue, where possible
Sun tanning or salon tanning
Any laser or chemical treatments or peelings, and/or any creams containing Retin-A or Glycolic acid close to the lips
Picking, peeling, or scratching; avoiding this will prevent scarring & removal of pigment
Drinking alcohol in excess, as it may lead to slow healing