Temporarily Turn Back the Hands of Time
Winter Park Laser & Anti-Aging Center is the premier destination for ageless beauty in the heart of Winter Park, FL, where we proudly provide Juvéderm®'s complete range of revolutionary injectable dermal fillers, including Vollure® XC, a remarkable injection treatment redefining the art of facial rejuvenation. Smile lines, facial wrinkles, and folds around the nose and mouth naturally deepen as we age, but the Juvéderm® Vollure® XC dermal filler is specifically designed to temporarily correct these esthetic concerns by adding volume, smoothening skin, and revealing a more youthful, balanced, natural appearance. Learn more about Juvéderm® Vollure® XC treatment that will leave you feeling invigorated with restored confidence.
What to Expect With Vollure® XC
Juvéderm® Vollure® XC is an innovative solution for addressing moderate to severe facial wrinkles around the mouth and nose area, including nasolabial folds and deep marionette lines. Vollure® XC is formulated with the perfect blend of hyaluronic acid and other ingredients that occur naturally in the body to drastically reduce the risk of an adverse reaction while bringing forth the beauty in your face's natural features. The advanced formula is also enriched with lidocaine to ease patient comfort. Patients often report mild side effects, including firmness, swelling, tenderness, bruising, itching, and discoloration at the injection site, typically subsiding in 14 days or less.
The procedure is relatively fast, where our skilled medical professionals administer the treatment using a series of precise injections. Watch as your facial lines, wrinkles, and folds fade away, replaced by a renewed sense of vitality and results that can last up to 18 months with optimal treatment!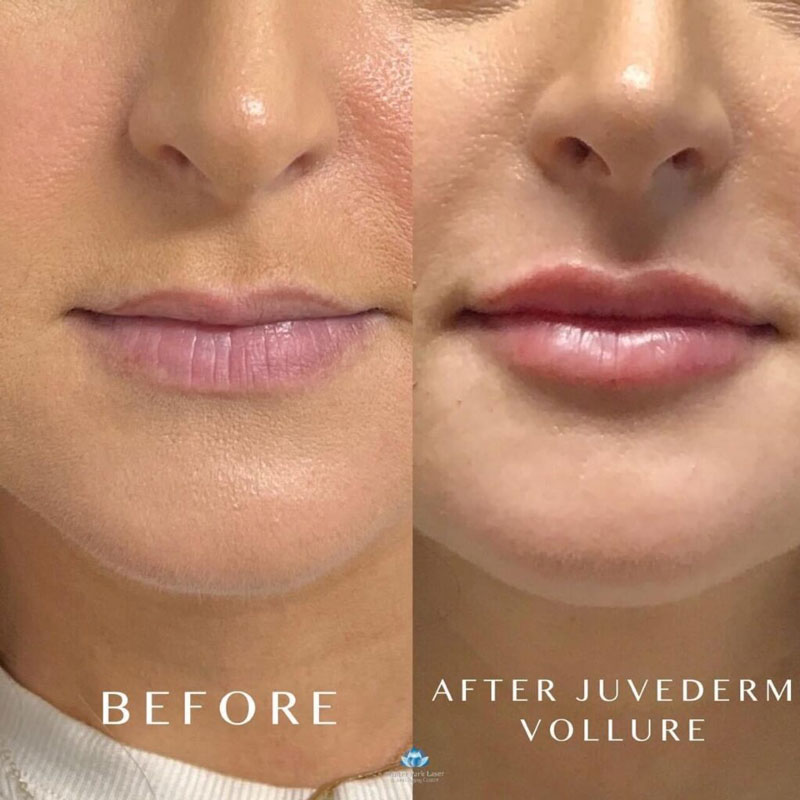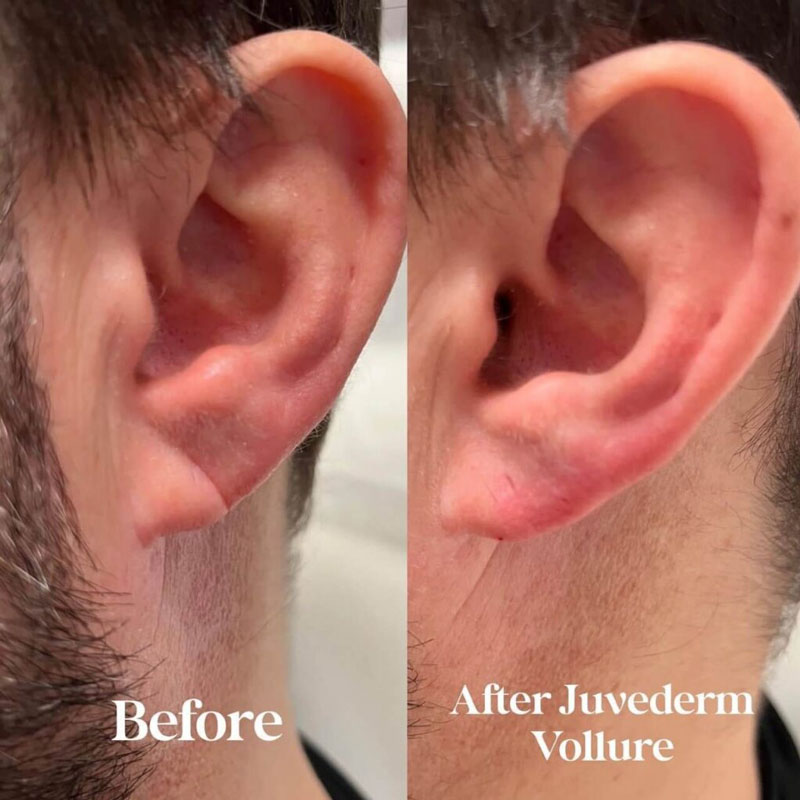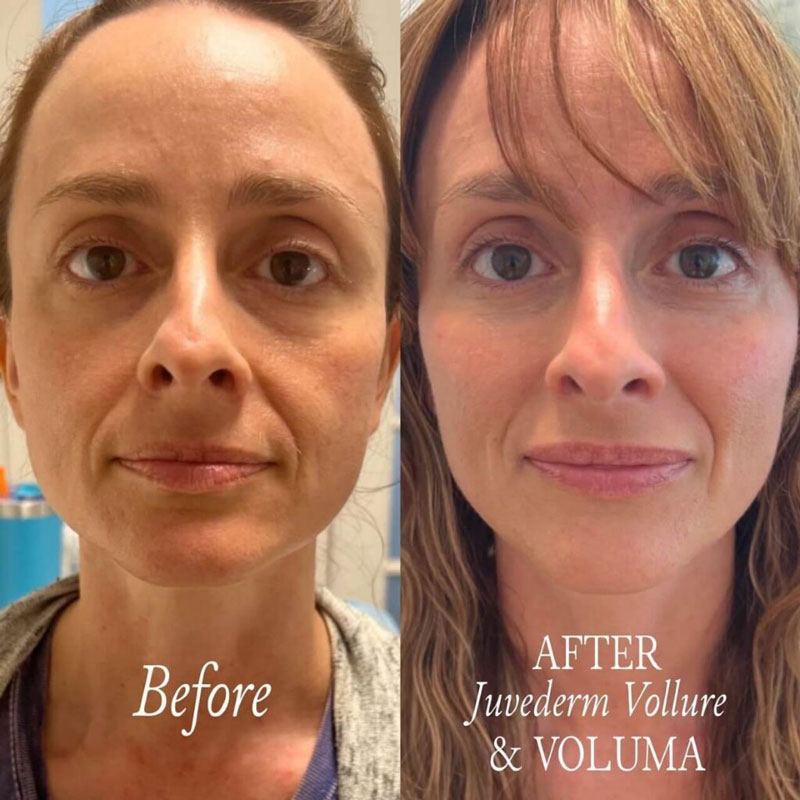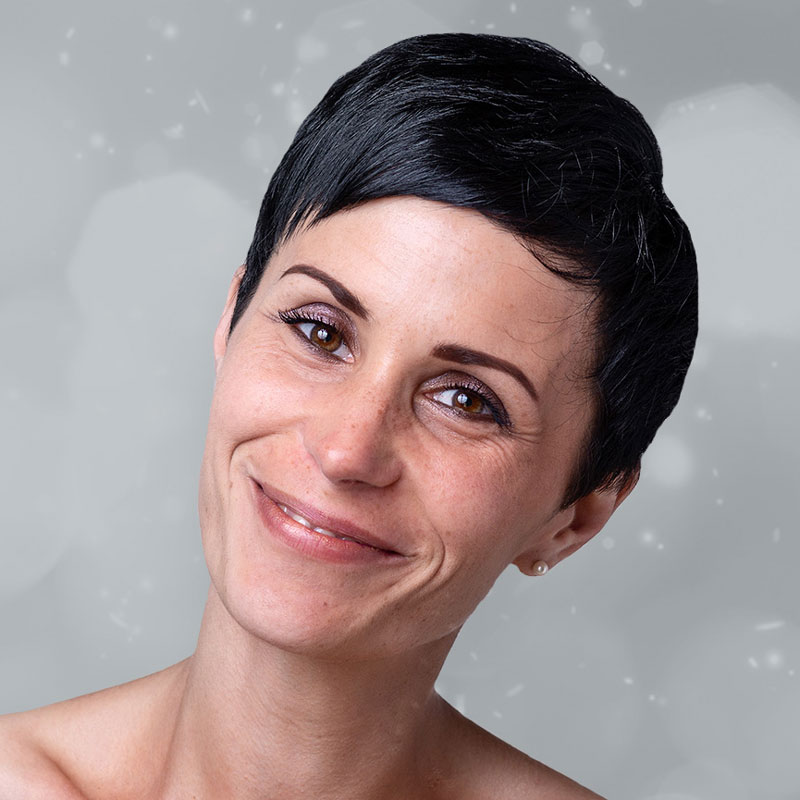 Florida's Leading Juvéderm® Treatment Provider
Regain your youthful allure and self-confidence with Juvéderm® Vollure® XC treatment at Winter Park Laser & Anti-Aging Center, one of the most trusted anti-aging clinics in Central Florida and a leading provider of Juvéderm®'s full collection of dermal fillers. We are committed to providing patients like you with a safe, pleasant, and revitalizing experience, where our team of licensed practitioners helps guide you on a path toward the remarkable results you deserve. Our team wants you to love the skin you're in! Ready to get started? Contact our friendly staff to learn more and to schedule your consultation with us today.