Sciton Broadband Light Treatments in Winter Park, FL
HALO™ Hybrid Fractional Laser for Wrinkles & Tightening
Winter Park Laser & Anti-Aging Center performs HALO™ hybrid fractional laser and BBL™ broadband light treatments for our Winter Park, FL, patients. The revolutionary procedures by Sciton treat wrinkles, eliminate age spots, and tighten skin. HALO™ is an excellent choice for wrinkles and tightening, while BBL™ helps eliminate age spots, sun marks, pigmentation, red marks, and visible blood vessels. The main difference between HALO™ and BBL™ is that HALO™ uses dual laser wavelengths, while BBL™ uses broadband light for treatment. Both skincare treatments produce dramatic, effective results. We'll work with you to determine the best treatment for your skin.

Dual-Wavelength Laser Technology

Reduces Signs of UV Damage

Equalizes Skin Tone & Color

Minimizes Pores & Blemishes

Softens Fine Lines & Wrinkles
What Is the HALO™ Hybrid Fractional Laser?
The HALO™ hybrid fractional laser utilizes light-focusing technology to treat various skin conditions and concerns. It has innovative software that safely targets the outer skin with photon energy wavelengths while treating the underlying layers as well. HALO™ offers long-lasting effects for reducing wrinkles and boosting skin tightening.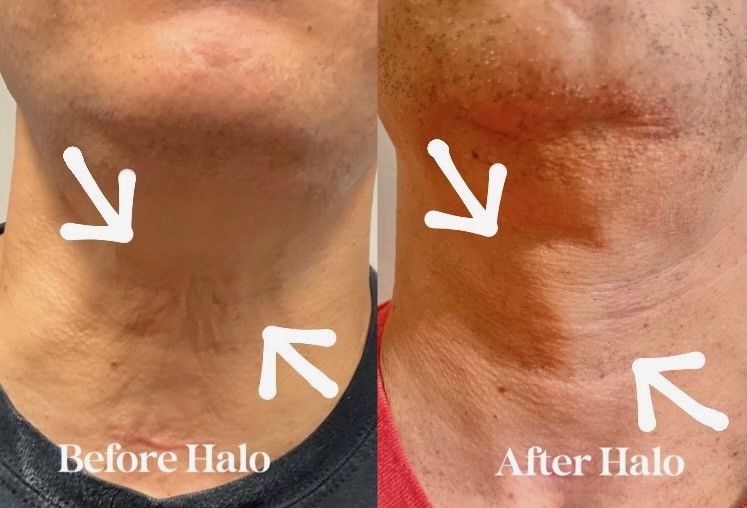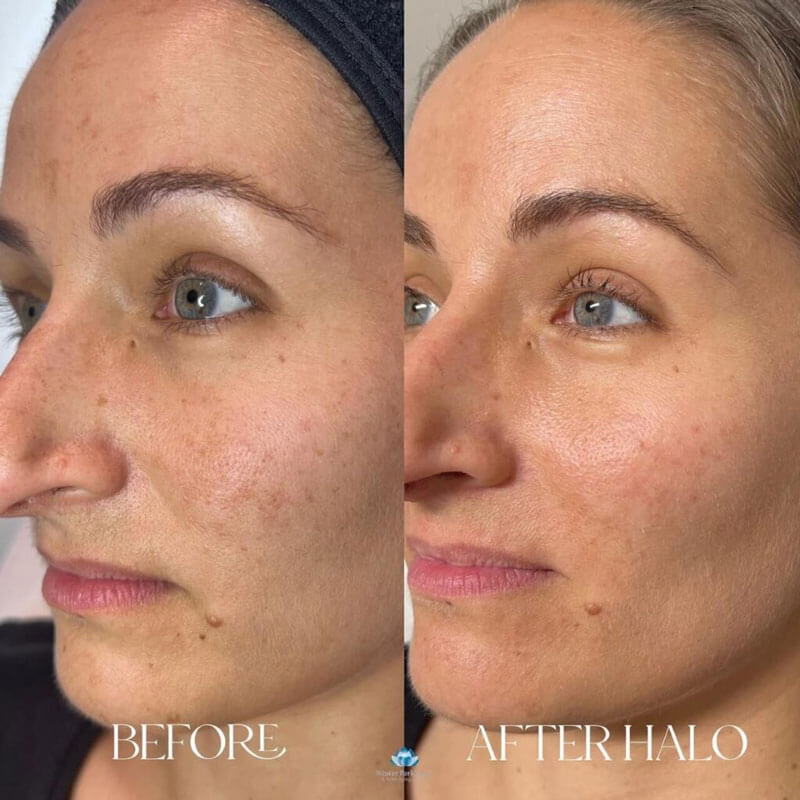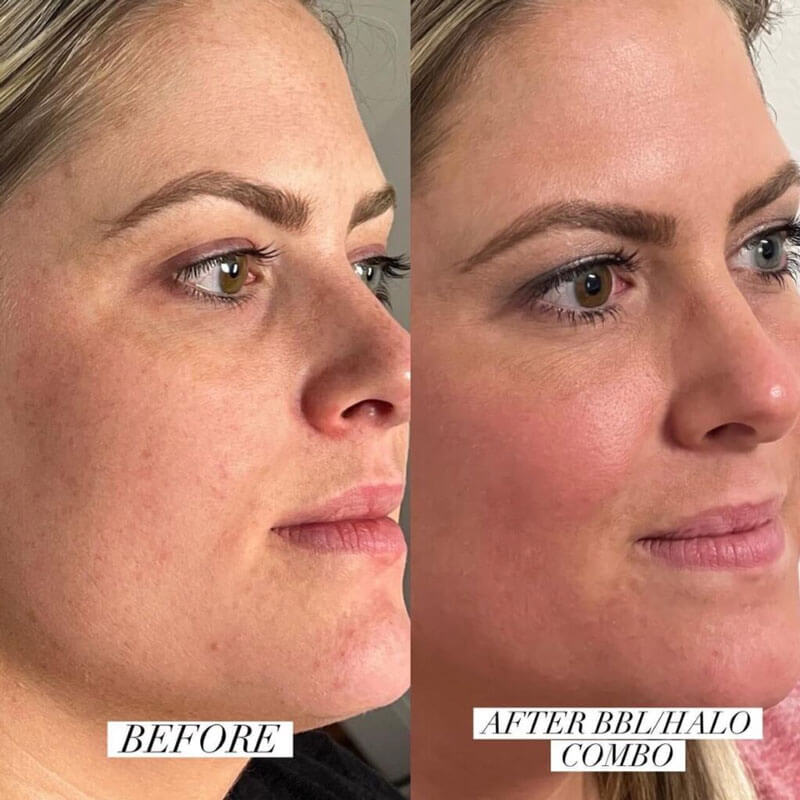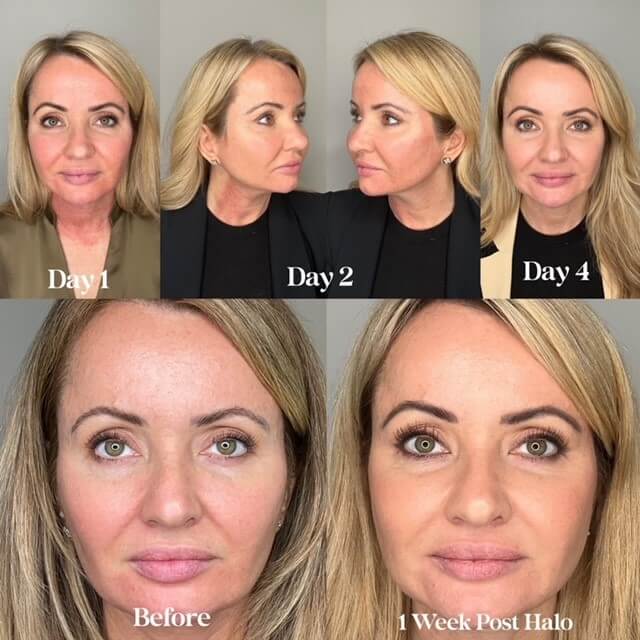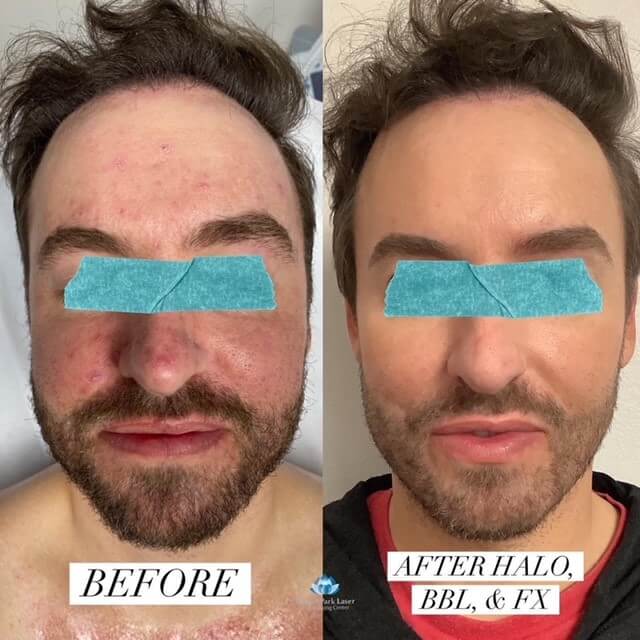 Benefits of HALO™ Hybrid Fractional Laser Treatments
HALO™ hybrid fractional lasers are an excellent solution when you need deep stimulation for collagen production. The benefits of HALO™ lasers include:
Softens fine lines, including worry creases and crow's feet

Reduces wrinkles caused by natural aging processes

Reduces the appearance of scar tissue

Balances coloration of pigmented lesions

Reduces visibility of enlarged pores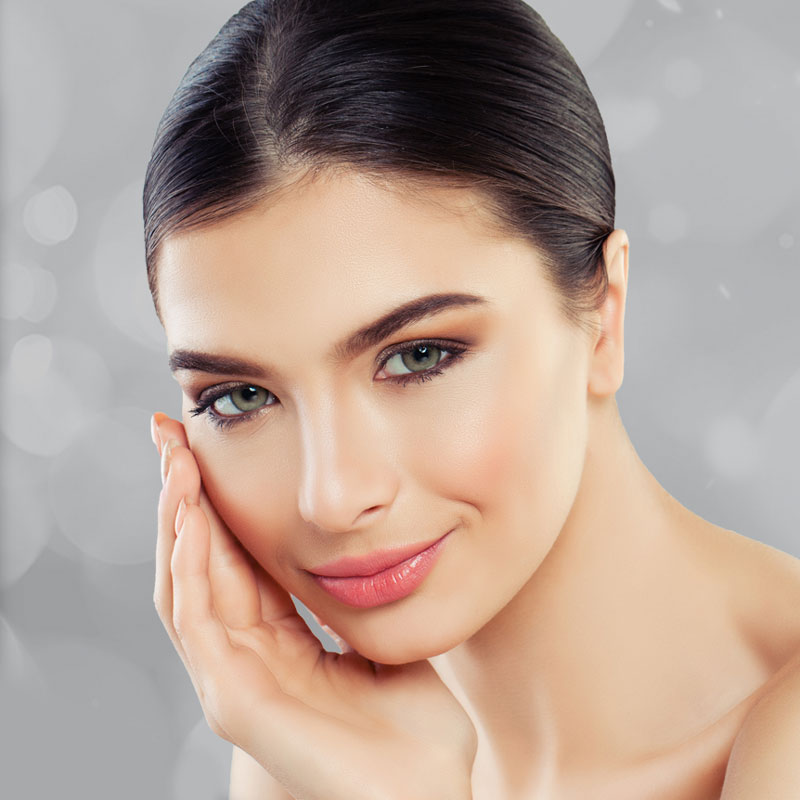 What Is Broadband Light Therapy?
BBL™ broadband light therapy uses light energy to treat age spots, fine lines, sun spots, and other blemishes. We customize the broadband light energy to your skin's condition for optimal results. The broadband light stimulates cells to boost production for smoother, vibrant skin. BBL's photothermal energy helps eliminate facial vessels and reduce melanin that produces age and sun spots. BBL™ technology minimizes the appearance of skin damage and takes years off of your complexion without any need for invasive procedures or disruptive periods of downtime.
Skincare Benefits of BBL™
BBL™ is a fantastic treatment to break up melanin and target blood vessels and/or broken capillaries for redness reduction. BBL™ benefits include:
Reduces negative impacts of long-term sun and UV-ray exposure

Diminishes pigmentation of sun spots

Enhances smoothness and firmness of the skin

Safe to use anywhere, including face, chest, and back of hands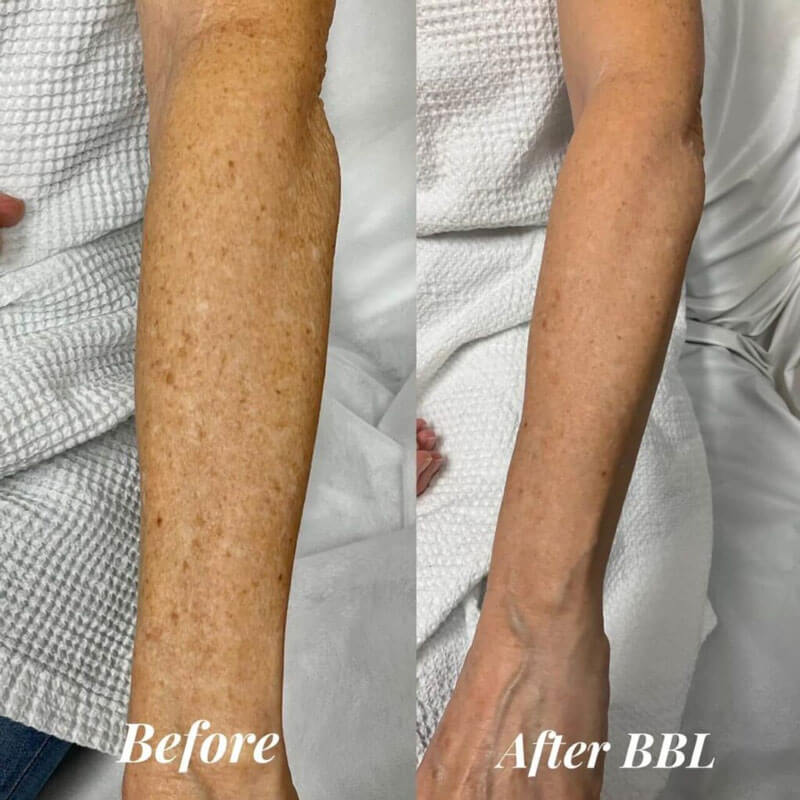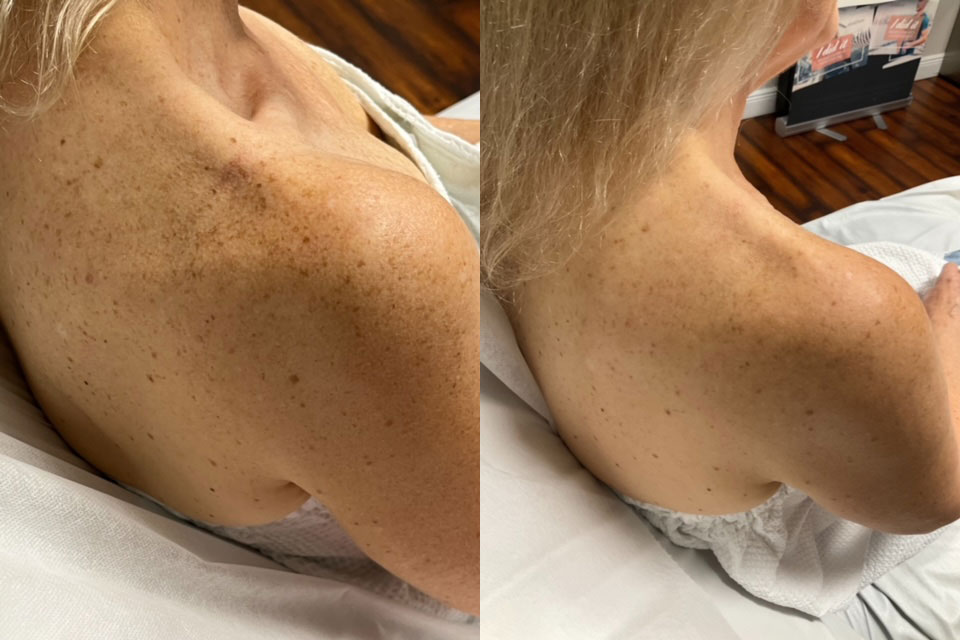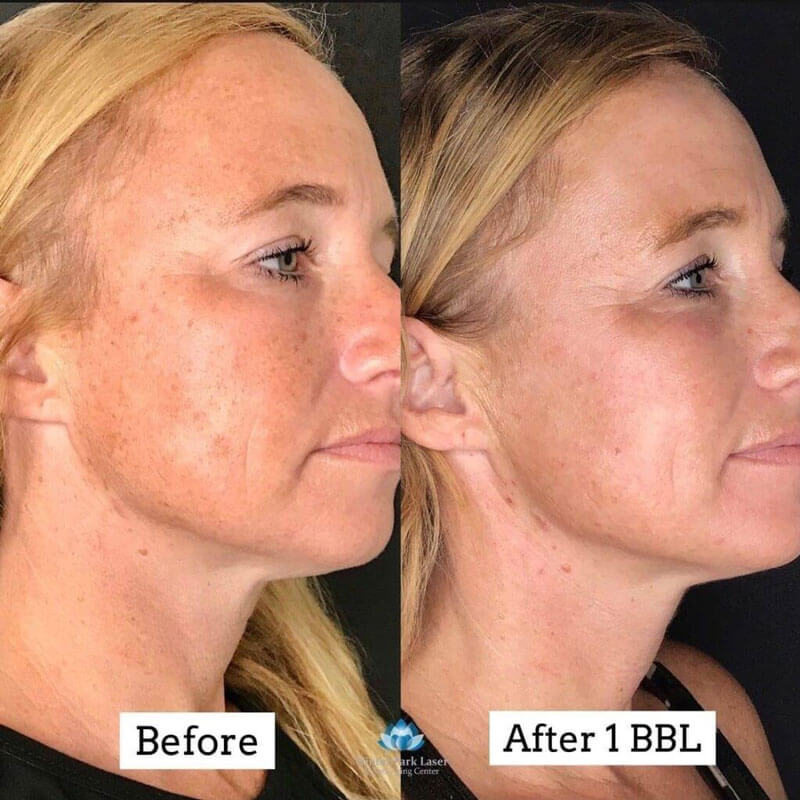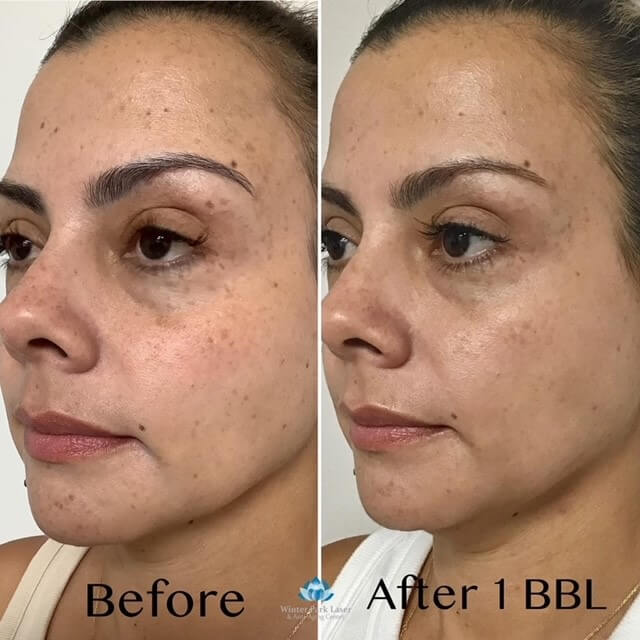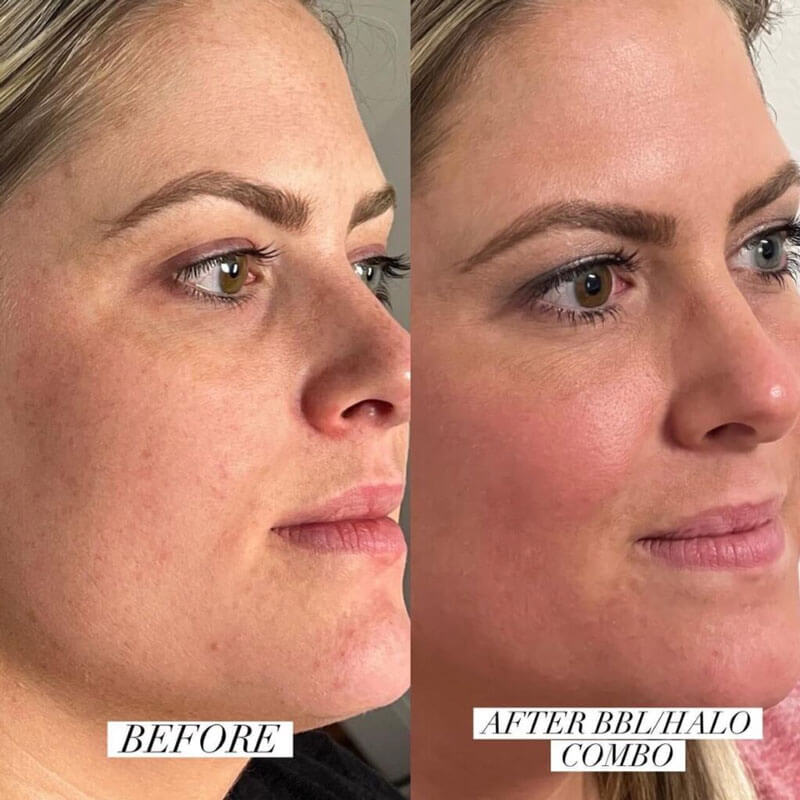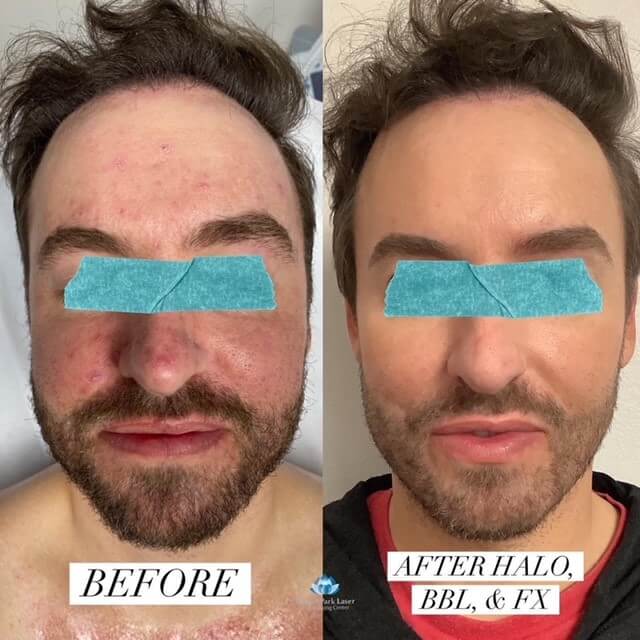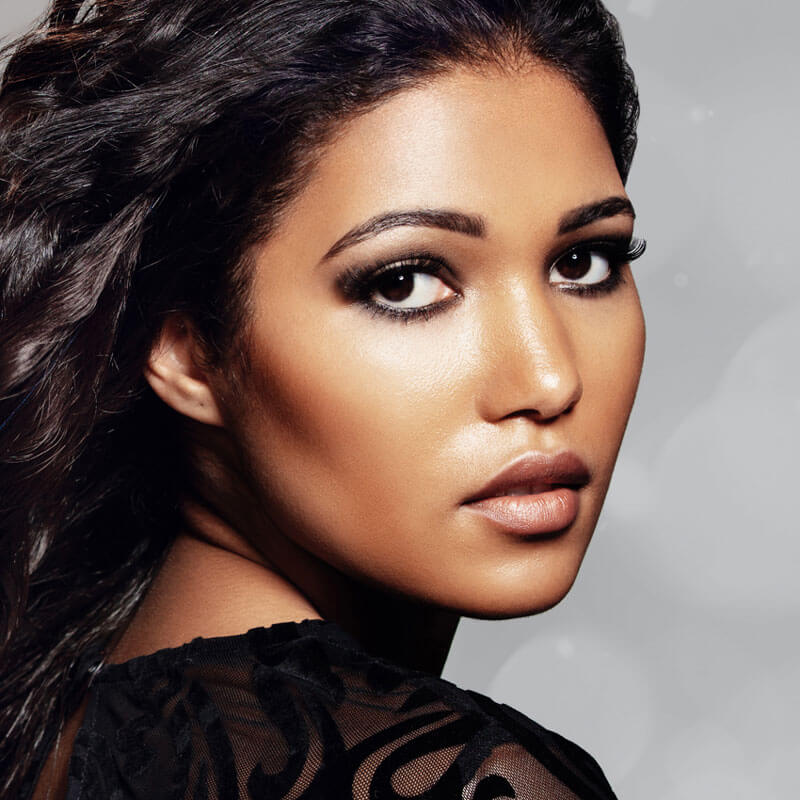 HALO™ & BBL™ Recovery Expectations
BBL™ treatments have little to no recovery time. You may need three to six BBL™ treatments for optimal results. HALO™ recovery time is a little longer, but most patients only need one or two HALO™ treatments for excellent results. HALO™ offers flexibility to adjust the intensity of the treatment depending on your skincare goals. Both skincare treatments provide smooth, stunning results.
Why Choose Winter Park Laser & Anti-Aging Center?
Illuminate Your Skin's Natural Beauty
You no longer need to fight fine lines, wrinkles, sun damage, scarring, discoloration, or enlarged pores. Our HALO
™
hybrid fractional laser and BBL
™
therapy treatments offer the perfect solution for many skincare and anti-aging concerns. Our
team of experts
at
Winter Park Laser & Anti-Aging Center
has extensive training and years of professional experience necessary to provide our patients with customizable services that make them look and feel their best. We're committed to exceeding expectations with revolutionary skincare procedures.